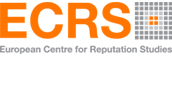 "Trust: the most important currency in the future of PR?" was the lead question of a piece I wrote back in 2007. Little did I know how burning this question would become following the current economic crisis. Today, trust is often highlighted as the lifeline of business, because it makes money flow. Trust is right at the convergence of reputation and capital. No wonder I listend up when I first heard of an international conference entitled "Reputation Capital. Building And Maintaining Trust in the 21st Century". It will be hosted by the European Centre for Reputation Studies (ECRS) on November 13th, 2009, in Munich. The centre is a non-profit founded by scholars of the universities of Zurich and Munich, and, I can proudly add, by some distinguished colleagues at Pleon.
ECRS has lined up a pretty impressive list of speakers for this event, combining both academics and practitioners:
Dr Mark Eisenegger of the University of Zurich and Jonathan Silberstein-Loeb of Oxford University will kick off the day with two different assessments of reputation management and communication.
Dr Frank Herkenhoff, Head of Media Relations Deutsche Börse AG, and Jan Müller, Vice-President Issues and Strategy for Corporate Communications EADS, will describe reputation risks companies have to consider today, and how they can manage them.
Stefan Denig, Head of Corporate Communications – Issues Management, Siemens AG, Jens Rupp, Sustainability Manager Coca-Cola Hellenic Bottling Company, and David Rockland, Partner and Managing Director at Ketchum, will present reputation programmes and confidence-building measures at their companies.
In workshops following presentations and panel discussions participants can find out how to identify reputation drivers, how to deal with the new publics of the social web and which reputation strategies are the most suitable for regaining new trust and confidence. Facilitators of the workshops will be Prof Dr Manfred Schwaiger, Head of the Institute of Market-Based Management (IMM) at the University of Munich and member of the ECRS board, Prof Dr Joachim Klewes, Senior Partner at Pleon, Robert Wreschniok, Senior Consultant at Pleon and member of the ECRS board, and my good self (guess what my part will be ;-). Check out the conference programme for more information. Hope to see some of you there!
Georg Kolb